Welcome LifeGroup Leader! 🎉
We are so glad you're a part of the team! The heart of Church Online is community around content. As a LifeGroup leader, you help provide the community for people all around the world! Thank you for stepping up to help lead people to become fully devoted followers of Christ. This training guide will give you all the info you need to begin serving on the team and impacting lives all over the world. 🙌🏼🌍 
Before you begin this training make sure you have already completed your application, registration form, questions form, and that you've requested to join the LifeGroup Leaders Facebook Group.
Once we process all of your forms, we will list your LifeGroup at www.onlinelifegroups.life.church. This is where people can search for a LifeGroup to join and email you if they're interested in yours!
Let's get started…
---
Who is Life.Church? ⛪️
Whether you've attended with us for years or are just now learning about us, we're so grateful that you're part of our Life.Church family! We believe that a church isn't a building—it's the people. We meet in multiple locations around the United States and globally online with a desire to make a lasting difference in your life, in our community, and in the world.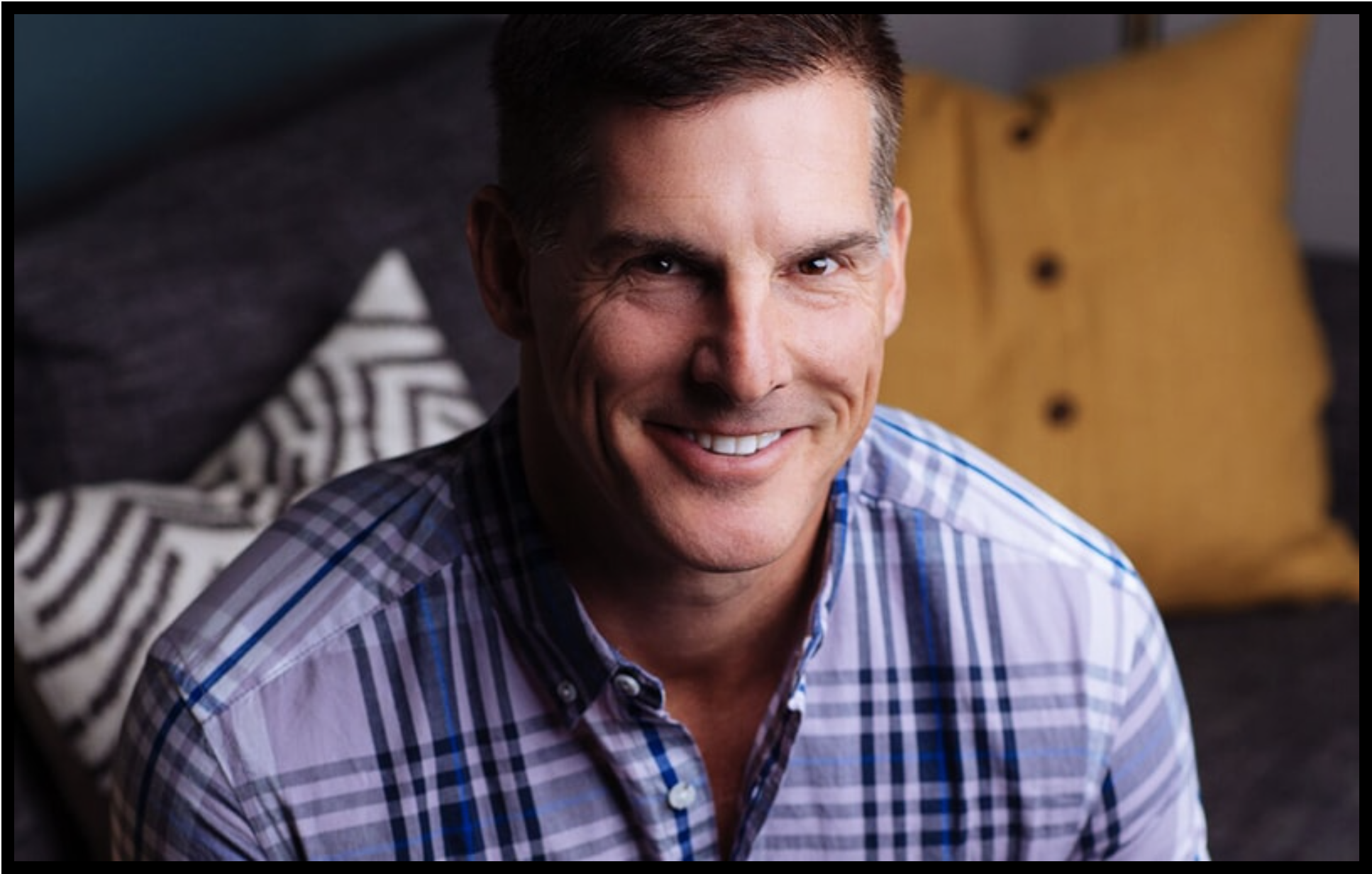 Life.Church's Senior Pastor is Craig Groeschel, who started the church in 1996 with a handful of people after God gave him a vision for a different kind of church. He and his wife, Amy, live in the Edmond, Oklahoma area and have six children, one grandson, and another grandchild on the way. 👶🏼
---
What is Church Online? 🤔
In addition to meeting in physical church locations, Life.Church also meets globally online. Life.Church Online was launched in 2006 out of our core value to do anything short of sin to reach people who don't know Christ.
Today, we host 80+ weekly online church services at http://live.life.church, on Facebook Live, and on YouTube Live, reaching an audience of over 300,000 people representing every country in the world. Each service features vibrant worship, an engaging message, live community, and a team of volunteers ready to welcome, interact, and pray with you.
Here are just a few amazing stats about Life.Church Online:
Last year, over 10 million people attended one of our online services.
Of those, over 18,000 gave their lives to Christ! 🎉🎉
We have over 600 volunteers serving from more than 50 countries—and you're now one of them!
---
What are LifeGroups? 
LifeGroups are the people you laugh, serve, and grow with.  They are smaller groups of people meeting periodically either in-person or entirely online! 
We were built for relationships and we are so excited that Church Online can be a place where people can find deeper community with friends who share the same struggles and victories. There are 168 hours in a week and people attend church for only one of them. The other 167 hours in the week matter so our desire is to see people deepen their walk with Jesus and strengthen their relationships with others through LifeGroups. Your group will fall into one of three categories:
✝️SERVICE: We have 84 services at Church Online and we know that so many people pick one to regularly attend. A service-based Online LifeGroup is a place where you can invite others that attend the same service you do and connect throughout the week.
😁INTEREST: From photography to moms to people struggling with chronic illness, interest-based groups provide a starting point for the conversation.
🌎LOCATION: We love that our church exists online. We also know that people sometimes desire to connect in person. Location-based groups are for you to connect with others in your area and potentially meet up in coffee shops and homes.
---
How do I get started?
STEP 1: Pick a tool
If you'd like your group to exist entirely online, you can choose one of these great ways to connect with people in your LifeGroup. If you'd like to connect utilizing another tool, that's great too! You don't have to pick one of these. It's important that you find one that you are passionate about and that the people you're trying to reach can easily access it.
Facebook is a social media platform. This tool has so many incredible features for LifeGroups like video chat, groups, one-on-one mentorships, watch parties, messenger, and more! We also provide you with a guide to help you grow your Facebook group here.
Talky is a free video conferencing service where you get your own room and you can invite your friends to join you by sharing the link to your room!
WhatsApp is a free mobile app that allow you to message and call your friends around the world for free.  The group chat feature makes it easy to invite your friends into the conversation.
WeChat is a free mobile app for international messaging and calling. With features like group video chats and group voice calls, this app is a great tool to use for your LifeGroup.
STEP 2: Invite your friends
We will list your group and your email on onlinelifegroups.life.church but the growth of your group is up to you. Invite your friends, family, neighbors, and co-workers to join your group.  Also, empower your friends to invite their friends. We are so excited to see how God will use you to reach people who don't know him.
STEP 3: Connect
Each week, attend Church Online. Invite your LifeGroup to attend with you. This will keep you in tune with where we are going as a church and it will help you utilize the resources better. After attending, use the Talk it Over notes to help you stimulate conversation within your LifeGroup. These notes are updated each week just for you and they coincide with the message. If your group would like to go through any of our LifeGroup studies, you can find that resource here.
STEP 4: Check-In
You're not in this on your own! We want to help you succeed as a LifeGroup Leader! You will be assigned a Community Leader who will be there as a resource for you.  They will celebrate with you and they will help guide you through challenging situations that come up in your group.  Each month, submit a check-in form.  This allows your Community Leader to know how they can help.
---
CONGRATULATIONS! 👏🏼
Thanks for completing the LifeGroup Leader training! Please let us know you've completed this training by filling out this form.
---
Grow in your leadership! 📈
Great leadership starts with awareness of who God created us to be and identifying the individual traits and styles He gave us to effectively lead others. The tools and assessments listed here are a great next step in your leadership and personal development.